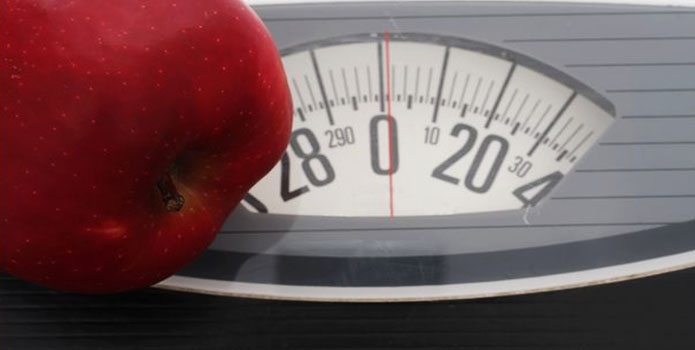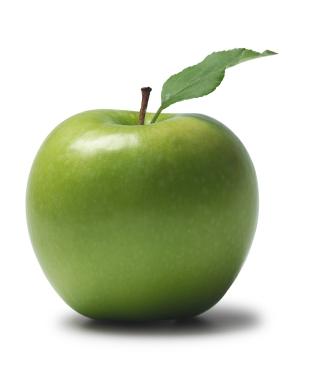 It is possible to lose weight by making minor changes in our lifestyles. There are some clues below. It is clear that they are beneficial when they are obeyed. Below you can also find a book of calories which shows which nutrient contains how many calories. The intake of calories can be calculated by using this book. It is better to change your habits of eating and drinking, your lifestyle and do sports in the necessary amounts instead of following the diets which you read on newspapers and magazines, or the diets you heard from here and there and the ones you do not know to be suitable for you or not.
1- One of the major reasons of gaining weight is eating snacks between meals. Drink water when you want to eat snack!
2- Empty your refrigerator. You neither spend money nor have a reason to snack on.
3- Sleep enough so that you get the energy you will take by eating.
4- Stay away from bread, alcohol and carbohydrates.
5- Have breakfast. It will give you the energy you will have to spend during the day and you will not be very hungry during for the lunch.
6- When you feel hungry between the meals, listen to a music you like. According to research the same area of the brain is stimulated when we listen to music ad eat something we like.
7- Don't eat anything on foot!
8- Drink green tea. Research shows that green tea helps our body burn calories. Try to drinking 3 cups of green tea daily.
9- Concentrate on the thing you eat. Don't eat anything while watching TV, reading something or answering your e-mails!
10- Climb the stairs instead of using an elevator.

The calories in the food can be learned by this book of calories.
Ingredient
Unit
Calorie
Cereals
1 slice white bread
28 gr
90
1 slice whole-wheat bread
28 gr
60
1 slice fried bread
15 gr
35
1 pcs croissant
200 gr
200
biscuits
100 gr
470
lentil (dry)
100 gr
314
barley (dry)
100 gr
367
bulgur (dry)
100 gr
371
couscous (dry)
100 gr
367
corn (dry)
100 gr
342
wheat (dry)
100 gr
364
sesame
100 gr
589
pasta (dry)
100 gr
339
pasta (boiled)
100 gr
85
rice (dry)
100 gr
357
rice (boiled)
100 gr
125
Dairy and Egg Products
yoghurt (fat)
100 gr
95
milk (fat)
100 gr
68
yoghurt (fat,fruit)
100 gr
125
White cheese (fat)
100 gr
275
kashar cheese (fat)
100 gr
413
parmesan (fat)
100 gr
440
egg
1 pcs
80
white
1 pcs
15
Egg yolk
1 pcs
65
Oils and Grease
Butter
28 gr
206
margarine
28 gr
204
oil
28 gr
130
Meat
steak (grilled)
100 gr
278
chicken (grilled)
100 gr
132
Chicken breast (boiled)
100 gr
150
Lamb (oily, grilled)
100 gr
282
Lamb liver (fried)
100 gr
232
salami
100 gr
446
sausage
100 gr
295
Seafood
mussel
1 pcs
9
abalone
1 pcs
6
shrimp
1 pcs
144
smoked salmon
100 gr
171
tuna
100 gr
121
Vegetables
Tomato
1 pcs
14
artichoke
1 pcs
10
aubergine
1 pcs
28
green bean
100 gr
90
broccoli
100 gr
35
Brussels sprouts
100 gr
35
squash
100 gr
25
carrot
100 gr
35
cauliflower
100 gr
32
celery
100 gr
18
cucumber
1 pcs
11
lettuce
100 gr
15
mushroom
100 gr
14
onion
100 gr
35
peas
100 gr
89
Green pepper
120 gr
15
potato (boiled)
100 gr
100
spinach
100 gr
26
cabbage
100 gr
20
Dried Fruit
almond
100 gr
600
coconut
100 gr
603
nut
100 gr
650
peanut
100 gr
560
Pine nut
100 gr
600
walnut
100 gr
549
popcorn
100 gr
478
Pumpkin seed
100 gr
571
Sunflower seed
100 gr
578
Fruit
apple
1 pcs
60
apricot
1 pcs
8
banana
1 pcs
100
cherry
100 gr
40
date
1 pcs
15
Fresh fig
100 gr
41
fig
100 gr
59
grapefruit
1 pcs
60
orange
1 pcs
50
kiwi
1 pcs
34
mandarin
1 pcs
50
watermelon
100 gr
19
melon
100 gr
18
peach
1 pcs
60
pear
1 pcs
70
plum
1 pcs
8
grape
100 gr
57
strawberry
100 gr
26